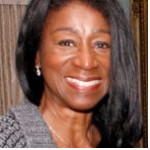 President & Executive Director
Geneive Brown Metzger, LLD Hon
President, Gladvic Productions, LLC.
Vice President & Chair, Nomination Committee
Fern J. Khan, Dean Emerita
Bank Street College
Treasurer
James Luce
President, James J. Dudley Luce Foundation
At-large Directors
Prof. Andrew Coggins
Lubin School of Business
PACE University
Cynthia Hudson
CEO, HudsonAnalytix & Hudson Marine
Jan Ivarsson
Real Estate Developer & Builder
(Chair, ACMF Scholarship Committee)
Michelle Otero Valdes, Esq.
Partner, Chalos & Co, P.C.
Roland Malins-Smith, LLD Hon
Founder and Retired President
Seafreight Lines Ltd.
Tim Smith, Owner
Maris Port Solutions Ltd.
Qatar, UAE
Trevor Smith, President
Tower Isle Frozen Foods
ACMF General Counsel, Caribbean
Christopher Bovell, Esq.
Retired Partner and Consultant, DunCox (Jamaica)
Advisory Board
Rebecca Bertoldi
Rebecca Bertoldi Marketing Co., LLC

Ambassador Godfrey Eneas
Bahamian Ambassador (Retired)
Daphne Ewing-Chow
Contributing Editor, Forbes
Head of Loop News (Cayman)
Murray Fisher
Chairman, New York Harbor Foundation
Burchenal Green
President, National Maritime Historical Society
Accounting
Brent T. Napoleon, CPA
Nugent & Haeussler, P.C.